Search Engine Optimization is Our Business
WeSpotlight is the best SEO company.
We consult with our clients to develop a long-term strategic plan
WeSpotlight will never take on an SEO client without thoroughly researching the industry in which we are entering
Our perspective on search engine optimization is that it's primarily the result of strong efforts in website design, website development, social media management, link building, and original content production
No two strategies are ever identical, optimizing for search is both science and art
Local SEO strategies allow you to be found by people in close vicinity to your place of business, which we feel is the optimal starting point for clients first entering the space
Trends are always changing as Google's algorithm is dynamic, WeSpotlight is committed to taking an academic approach to staying ahead of the curve
Don't work with a search engine optimization company that tries their best, work with one that wins. We seek hyper-competitive personnel to work in our SEO department. In order to be an SEO analyst at WeSpotlight, the person needs to have demonstrated an impressive ability to win in some life experience.
Our SEO analysts are marathon runners, played for championship athletic teams, and otherwise triumphed over peers in a physical or mental capacity.
Here's Proof.

Vision World got to #1 for their Albertson and Scarsdale Locations!
Request a Quote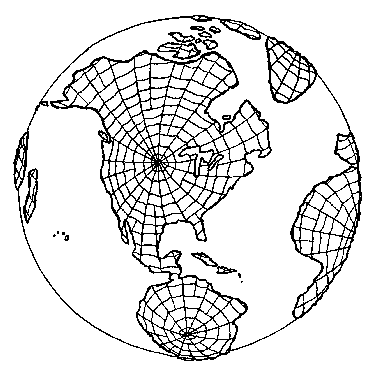 Philosophy
At our internet consulting practice, we believe that becoming a winner in search rankings is centrally the result of delivering usefulness.
Google is undeniably the most powerful and most efficient search engine in the world, for that reason we hold Google rankings as the gold standard. When we take on an SEO client, our team always brainstorms with a focus around one question, "How can we use the clients web presence to help others?" Why does this make sense? Because Google, perhaps the single most important company in the world, is asking the same question of itself.
Google's algorithm was designed to find the best in class results, and that algorithm is extraordinarily accurate in detecting fakers.
In other words, the best way to get to the top of Google is to actually be the best. What does it mean to be the best? In Google's mind, that means being the most useful to the potential website visitor.
Request a Quote
Why wouldn't you want to do right by Google?
What we lack in age, we make up for in wisdom.
Our team understands that life is first and foremost about relationships. Reciprocal relationships are a top priority at our firm. We are looking to grow with our clients and partners.
WeSpotlight seeks to align itself with winning people, partners, and clients. As such, we see it as a no brainer to know everything we can know about the powerhouse that is Google, and do everything in our power to make Google happy. As a result, Google rewards us with killer search rankings.
WeSpotlight Helps You Be Found On Google By Generating Usefulness
Our company retains true SEO professionals that understand all of the ins and outs of  link building, html and alt tags, optimized content, etc. Below are two examples that solidify our philosophy regarding the generation of usefulness and why we believe it is so important.
Google will likely ignore you if your website does not load fast. Slow loading websites are not useful because they are inefficient. In the same vein, if your website is hard to navigate to is not as useful. Visitors navigate a website by clicking on links. If the text in the links on the page do not accurately reflect where the page is navigating then it is confusing; some supposed "SEO Experts" believe keyword targeting is more important than creating a good user experience, we frankly do not believe this nonsense.
Responsiveness is also a key element of gaining SEO credit. Obviously a mobile, tablet, and cross-browser compatible website is more useful than one that is not. As such Google will reward a website for being responsive over one that is not.
A company that is highly active on social media outlets is a step above one that is not. Having a presence on social media expresses to Google a vested interest in getting the word out about a website. It portrays dedication and investment. However, a company that has highly useful posts (we refer to as high post quality) will be favored over the run-of-the-mill social media manager.
For example, the mom and pop grocery store that is advertising a sale on FaceBook through a sponsored story will indeed get more SEO props than the other mom and pop grocery store down the road that only has a website. But, if a competing mom and pop grocer comes into town that markets a blog updating readers on cutting edge health trends in diet will trump both. Why? Because news on health trends regarding diet is more useful to the user than the 15% sale this week.
Request a Quote